This post may contain affiliate links, which means if you click through and purchase something using our links, we receive a small commission.
Recently, the Beyond Basic Blogging Facebook group asked the question 'how long does it take you to write an email to your list?' Surprising (to me!), the overwhelming answer was 1-2 hours. Would you believe me if I said it only takes me around 30 min to craft an email to my list – and that's including adding graphics? That's right – I've broken the code to writing email newsletters quickly!
Psst – you can join the B3 Facebook group if you become a B3 member! Learn more about Beyond Basic Blogging membership here.
That's right – it only takes me a total of 30 minutes to write a blog post, and that was both when I had a personal finance blog and for my current travel blog. How do I do it, and how can you do it too? Below, I'll break down the 4 step strategy for writing email newsletters quickly. Have questions? Ask them below in the comments!
To write email newsletters quickly, don't overthink it!
You know the saying, "the best way to eat an elephant is one bite at a time"? It basically means: to accomplish something big, take small, incremental steps toward progress.
If you write 'write a newsletter email' in your planner, chances are you're going to stare at that sentence, get overwhelmed… and do something else. It's human nature! When confronted with a big task (like an email newsletter) or a small task (like social media scheduling), most of us will do the small task and feel accomplished.
But there's a better way! Just sitting down in front of the computer and… writing. Some of my most popular emails came when I sat down and just shared a small slice of my life. What was I worried about, or proud of, at that moment?
Think of 'writing an email newsletter' not as a monumental task, but a chance to sit down and write 150 words on whatever you've been occupied with. Just 150 words, all about you. 
Once you're done writing 150 words, sit back and see if resonates with your audience. We don't want to get too overwhelmingly personal with our audience, but chances are you haven't done that in 150 words. Wrap up what you're saying (no more than 200 words!) then move on.
There! You've just written something quickly (anyone can do 150 words!) and now you're ready to share some of your recent blog posts and click 'send' on your email newsletter.
Related: Beat Writer's Block With These Email Newsletter Templates
Set aside some time to get several emails done at once
"But I'm spontaneous! But my emails are time sensitive!" I get it, I get it! I run a travel blog and publish weekly events – my emails are almost all time sensitive and sometimes a little on the fly. But that's not to say you can't write most of your emails in advance – and if your content is a little more "evergreen" (I'm looking at you, personal finance bloggers!), then you can definitely write your emails in advance.
Once you've got your short 'here's what's been doing on with me!' 150-200 word intro out of the way, move on to sharing the latest on your blog. Haven't published anything lately? That's not an excuse to ditch your audience. Say 'hello' in your intro and then use the rest your email newsletter space to share something helpful/interesting you found on the web.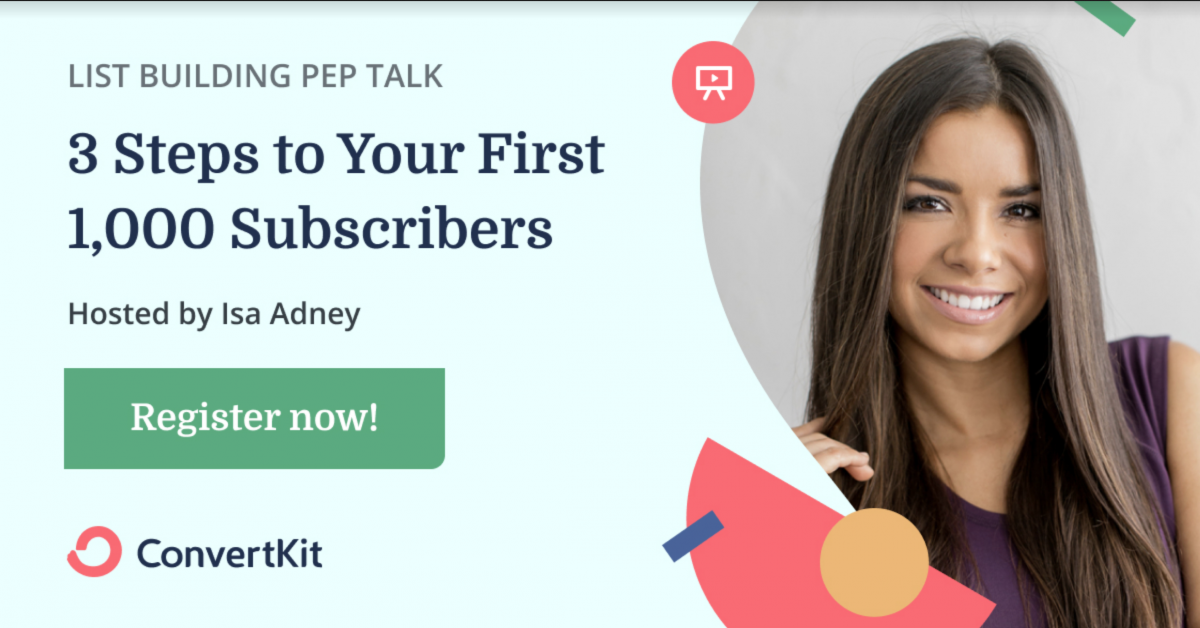 In all likelihood, you've found a lot of interesting things over the years you could share with your audience. Batch up these useful tips, tricks, or websites over several emails. That way you can come back, grab one of your favorite tips, paste it into your email newsletter and move on!
Learn more about how to set your daily blogging schedule here.
Have a plan for your emails
No, not a plan like "I want to say this in my email" – that's what we did above! Rather, think of your emails as telling a story. You want to introduce your readers to yourself, share some things about you or your blog, and then make their lives better/easier. At the same time, it's important to allow time for spontaneity or for affiliate promotions or sales. You'll need a two-step process for this.
In your first step (email planning) consider giving yourself a 'formula' for email writing. Mine goes something like this:
A brief introduction on what's been going on in my life (a fun travel adventure I took, a comment on the crazy snowstorm we got, etc. – remember, I write a local travel blog, this is interesting to local readers! Make your email interesting

for your readers

)

Summary of latest blog posts (even if it's only one!)

Useful tip

Call to Action – I generally ask them a question and ask them to reply
That's it! My email goes out every Thursday (it's time-sensitive for weekend events) and since it's formulaic, I know exactly what I need for it every week. You can do something similar – depending on your blog niche, you may focus less on talking about yourself and more on how a particular tip/trick has helped you or your family – but either way, get yourself into a formula and habit of writing email newsletters and you will write them quickly!
In your second step, planning for affiliate promotions or sales, you'll want to decide on a specific day for affiliate promotions. Let's say you email your audience on Mondays – make your 'affiliate promotion day' a Wednesday or Thursday. That way you know what emails are supposed to go out when.
Also, write these emails ahead of time! In most cases, affiliates give you a heads up on upcoming sales or you can plan a lot of affiliate sales ahead of time (i.e. Amazon Prime Day falls in July, the holidays are typically in December, etc.). Get these emails done ahead of time and then just copy/paste them into your email newsletter – done!
Related: 11 Easy Ways to Make Money with an Email List
Combine other types of media
Do you do a video for your blog? Do you have a podcast? You can use those in your email newsletters! Even if it's as simple as including more pictures in your emails, like Instagram images or Pinterest pins. 
While it's not a good idea to put in a ton of photos/images, as it can slow downloading for some people with slower connections, adding one or two (or links to your videos or podcast episodes) can be a huge help to writing email newsletters quickly.
It's tough to embed videos in most email clients, but you can easily take a 10-second clip from your video and turn it into a moving gif for your audience. You can do it all for free with a program like Make a Gif.
Were you on a podcast or do you run your own podcast? Turn it into a video with Headliner (free and paid versions, but free will work fine!) and then incorporate that into your email newsletter and social media scheduling. 
Incorporating images helps break up walls of text, plus images can help you tell your story and share important information with your readers easier than writing it out. Incorporate infographics and other helpful information into your email newsletters – it will help you write email newsletters more quickly and provide useful information to your readers.
Your 4 Step Strategy for Writing Email Newsletters Quickly
To sum it all up, getting faster at writing email newsletters comes with a little bit of practice and planning. Luckily, writing email newsletters is nowhere near as time-consuming as writing blog posts. Like blog posts, you can write most of your newsletters ahead of time, which will cut in half how long it takes you to get your email newsletters done.
Just focus on:
Not overthinking your emails

Setting aside time to get emails done ahead of time

Having a plan for your emails

Incorporating other types of media, like images, in your emails
And you'll be cranking out email newsletters in no time!
Readers, how long does it take you to write an email newsletter? Share your thoughts with us over on our FREE Facebook group!