This post may contain affiliate links, which means if you click through and purchase something using our links, we receive a small commission.
Writing an email sequence may seem daunting at first, but once you get started, it's a lot easier than you might think! There are several key components to every successful welcome sequence, and below, we'll go over a few of them. If you want to have a successful sequence, these are the three things every welcome email sequence should include.
What Makes a Successful Welcome Email Sequence?
A successful welcome email sequence will help you turn subscribers into fans – people who can't wait to receive, open and take action on your emails! Yes, these people may already be loyal readers, but there is a key difference between regular, returning readers and email subscribers. One visits your site when they remember, log on to email, search for things… and one gets your email every week (or month, or twice a month) and can't wait to open it!
Think of a successful welcome email sequence like your favorite subscription box: it's something you can't wait to get, are super excited to see the "It's Shipped!" in your inbox, you can't wait to open it and see what's inside… get it?
A successful welcome sequence will introduce new readers to you, your blog, and really establish a relationship. Think about it: without a welcome sequence, you're emailing your readers every week or two weeks or month, letting lots of time lag between when someone signs up for your lists and hears from you again. When they do hear from you, they're getting a regular newsletter without probably much introduction (because why would every newsletter focus on introducing yourself/your blog?). They may feel like they don't know you, forgot who you are, or aren't sure why they should listen to you.
All of these reasons are prime examples for why you need a welcome email sequence for your audience!
What is a Welcome Email Sequence?
Think of your welcome email sequence as an authentic way to establish credibility, familiarity, and interest among your readers. What does this mean? It means your welcome email sequence is your chance to be yourself! No worrying about up-selling, talking about affiliates, creating a funnel… although that other email marketing stuff that comes later. No, your welcome email sequence is all about letting your readers get to know you.
A good welcome email sequence has 4 main components. They are:
Helpful
Timely
Engaging
Trustworthy
Note, we use the term 'welcome email sequence' instead of series because we use ConvertKit, which refers to series/sequences as 'sequences'. Your welcome sequence is a series of emails… which in ConvertKit, goes into a sequence that is sent out to your audience on a schedule. It's not as complicated as it sounds!
You can (and should!) sign up for our How to Create a Welcome Email Sequence Workshop webinar here! At this webinar, we will teach you step by step how to create an email welcome sequence for free!
Examples of Successful Welcome Email Sequences
There are a few fundamental things successful welcome email sequences have in common, including:
They're not too long
They're not too short
They're consistent
They're not overwhelming
Does this a little contradictory? Don't worry, we'll break it down for you in the examples below! But before we do that, there are a few things all of the most successful welcome email sequences make sure to do. These are welcome email sequence best practices, and including:
Friendly, conversational writing
Sent often enough so readers remember who you are
Aren't too long (in terms of how much you write)
Are focused on providing value and information to readers
Go together well
You can (and should!) sign up for our How to Create a Welcome Email Sequence Workshop webinar here! At this webinar, we will teach you step by step how to create an email welcome sequence for free!
A Sample Welcome Email Sequence Success Template
If you're looking for one template for writing a welcome email sequence, we've got it! Now, this is just a template, which means you can and should tweak it for your audience. However, here's an effective and simple welcome email sequence template you can use:
1) A welcome email (sample subject line: I'm so glad you're here!)
This email introduces you and your blog to your audience. It's short, sweet, informative – and usually gives them some kind of goodie, like a freebie checklist, ebook, even a welcome video of yourself that provides some informative value.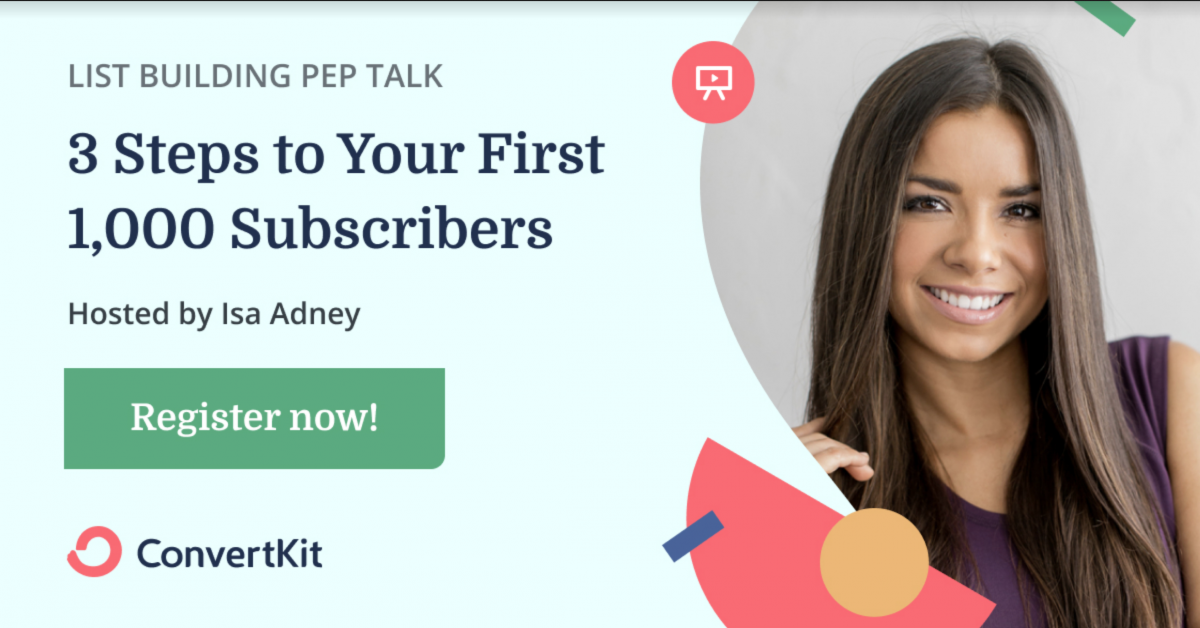 2) Another freebie! (sent 1 day later)
You do have freebies for your audience, right? Don't get hung up on making a ton of freebies, but you do want to encourage your audience to stick around, and one way you do that is providing value to your audience. This email well be more information specifically about your blog, what it provides, and what your audience is going to get from it and your emails.
3) A story about a time you failed (sent 3 days later)
Stories about failure or a time you struggled with something show your audience you're human! Any blogger can do this type of story, too – travel bloggers can share a time when travel went really wrong for them (or could have gone wrong), personal finance bloggers can talk about a budgeting mistake, lifestyle bloggers can talk about a craft gone horribly wrong – you get the picture! It's best if you learned from what happened and can share that with your audience, too.
In general, don't send your welcome sequence every single day. For one, it can get overwhelming for your audience, particularly if you send regular email newsletters once a week or more frequently. Two, you want your audience to digest the information (and freebies) you've given them and decide for themselves if they want to remain on your list.
Remember: it's not a reflection on you if people unsubscribe from your email list. I know it's hard to remember that, but remind yourself that these people aren't your people at this moment. Maybe they signed up accidentally, maybe they got all the info they needed, maybe it's not the right time for them to follow you. But either way, don't get hung up on it!
You can (and should!) sign up for our How to Create a Welcome Email Sequence Workshop webinar here! At this webinar, we will teach you step by step how to create an email welcome sequence for free!
4) An FAQ email (sent 3 days later)
Depending on your niche and how long you've been blogging, an FAQ email may be the perfect thing for you – and your audience. Think about it: if you've been blogging for a while or your niche is very 'how to' oriented, you probably already have content that people are looking for. Rather than making them hunt for it, give it to them in a handy email!
For example, Kamika from Beyond Basic Blogging shares in her welcome sequence some of her top articles answering questions like:
What is financial freedom?
How do I create a financial plan?
Is paying off debt worth my time?
Think about questions you've already answered in blog posts, and draft up a short email in your welcome email sequence that says something like, "If you're trying to X [solve a problem], then I bet you have plenty of questions! Questions like… [4-6 questions that link to blog posts you already have]." Then briefly answer those questions in your email and encourage your audience to click through for more information.
5) Resources (sent 3 days later)
The resources email in your welcome email sequence is an excellent opportunity to test the waters of affiliate marketing. This email shares some of the best resources (products, affiliate programs, apps, etc.) that you personally use and love.
Remember: you need to use these products, apps, services, etc! This is not a time to test something new on your audience.
Share these interesting resources with your audience, tell them why they're useful, and show them how you've made money/saved money/saved time, etc. from these resources. Make sure to always have an affiliate disclosure though, something along the lines of "This email may contain affiliate links, which means if you make a purchase with these links, I may receive a small commission at no extra cost to you."
Just Get Started!
In the end, your first goal is to get this welcome email sequence written! In future articles, we'll go over how to set up sequences in ConvertKit, but for right, get it written!
Half the battle is getting something down, so whether or not you have an email list, you'll want to make sure you get started with a sequence.
Do you have questions about getting started with a welcome email sequence? If so, make sure you watch our FREE webinar on creating your very first welcome email sequence here!