This post may contain affiliate links, which means if you click through and purchase something using our links, we receive a small commission.
When you're a new blogger, everything is shiny and new and exciting. You're constantly learning new things, like:
Who your avatar is

How to write to your avatar

Setting up your cool new blog

New plugins to make your life easier!

Setting up an email list


Social media and which platforms is the best for you
By the time you're an intermediate blogger, however, things get a lot more complicated. Also, by the time you're an intermediate blogger, there's no easy roadmap for you. Do you want to build a course? Write a book? Become an 'influencer'? All three?
When you're ready to go from an intermediate blogger to an advanced blogger, there are five things you need to focus on to take your blog to next level greatness. After more than 5 years of blogging for myself, helping clients grow their blogs into multi-million dollar businesses, and more, here are my five recommendations if you're ready to keep growing!
1. Answer The Question: What Kind of Blogger Do You Want to Be?
It's easy to get focused on blogging, growing, outsourcing, spending money on ads, etc. But have you ever stopped to ask yourself: is this what I really want?
Not every blogger wants to run a business. Some are happy staying intermediate bloggers forever. Heck, I'm not even sure if I want to make my small travel blog into a business or keep it small and easily manageable.
There's no "one size fits all" when it comes to blogging, and anyone who tries to tell you that is just trying to sell you something. (Click to Tweet!)
There's no "one size fits all" when it comes to blogging, and anyone who tries to tell you that is just trying to sell you something. Instead of trying to launch your blog into a business before you're ready, sit down and think about what you want your blog to be. Ask yourself the following questions:
How much of my time do I want my blog to take up? Are you ready to spend 6-8+ hours on your blog a day? You'll have to do that if you want to level it up into a substantial business.

How willing am I to be interviewed by the media? As you're seen of more of an expert in your field, you'll likely get inquiries from the media and be seen as an expert. Do you want that, or would you prefer to stay more anonymous?

How do I handle criticism? One reason many people fade away from blogging (or sell or shut down) is because of criticism. Not just from random internet trolls, but from friends, family and more. How do you handle criticism typically?
If you can answer all of those questions in a way that points you to grow your business exponentially, great! If not, then it sounds like you're happy being an intermediate-sized blogger – and that's fine! Continue focusing on great content and doing the things that you have time and interest in.
2. Take Your Blog to the Next Level: Focus on Growing Your Email List
If you've answered the questions above and have decided, yes, I want to earn more with my blog, I'm willing to put in the time, energy and money, and I want to be an advanced blogger, then it's time to… get back to basics.
Say what?! You've just spent all this time setting up your blog, writing posts, and creating freebies. You want to move forward, not backward!
Related:
But hold on – how many email subscribers do you have? Do you have a regular email welcome sequence going out? If not, you need to take a pause and get that all squared away.
There's a reason many big bloggers say you need to have 1000 email subscribers before you "sell to your list" – that's because only a tiny percentage of your list will actually buy anything from you! You can't expect to have an email list of 50 people and have all 50 people buy from you the minute you send out an email about a cool affiliate or product you've found.
Focus on creating freebies that convert, marketing those freebies on Pinterest, and creating engaging content that makes people want to hear more.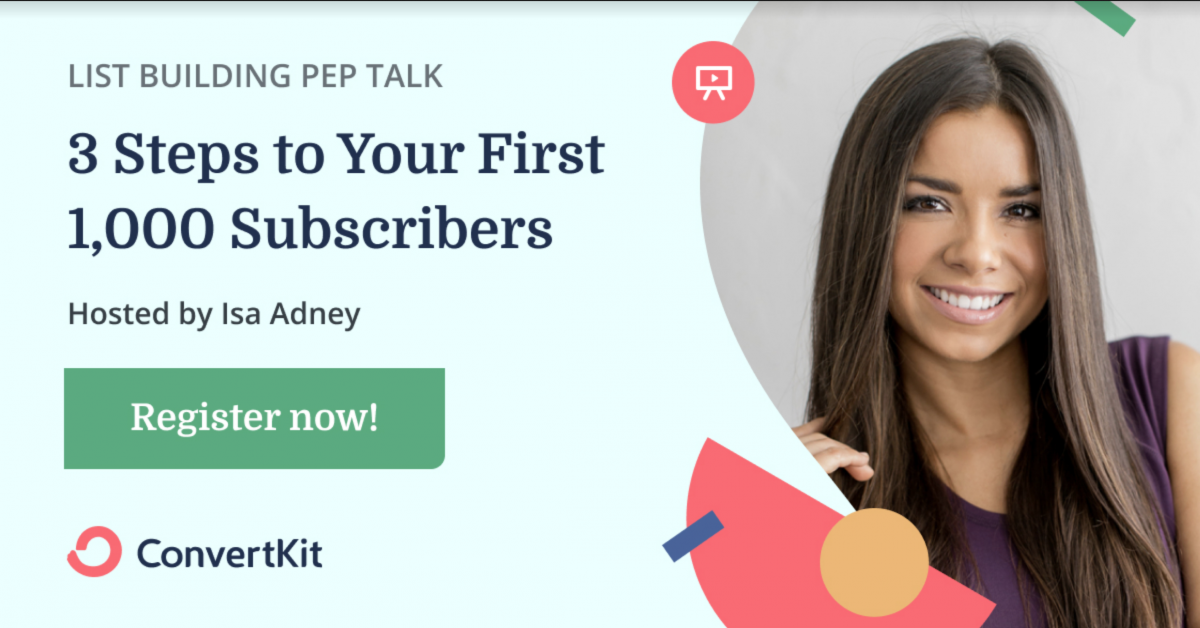 Not sure how to grow your list quickly and effectively? Check out our newest course, How to 10X Your Email List to help you explode your email list growth.
After you've gotten at least 1000 email subscribers or more, continue to build up an awesome email welcome sequence that not only greets new readers but takes them on a journey about you, your blog, how you're helping them and what you offer. Make sure your readers (your fans!) are hearing from you regularly.
3. Focus on One to Three Affiliates
Once you have a robust email list (1000+ subscribers) and a welcome sequence that takes people on a several-week-long journey (sending your readers at least one email a week), it's time to hunker down and focus on affiliates.
What products, services or apps do you use the most? For some of you, this could include:
Meal planning services

Wine delivery

Apps that help you plan travel

Apps that help you save money

Subscription boxes
The possibilities are endless, but there are only a few you should target because, in reality, only a handful will resonate with you and your audience. You might want to sign up with a merchant/affiliate site like Share a Sale, which has a ton of different companies you could work with. Share a Sale is my favorite place to find legitimately good companies!
Once you've identified several apps/products/services you can't live without, sit down and brainstorm at least three blog posts you could write about each app/product/service.
Can't think of 3 distinct blog posts you could write about? For now, cross that app/product/service off your list. You only want the things you're truly passionate about and can think of talking about in several different ways.
For me, one of my highest converting affiliates is a meal planning service. I talk about:
How the meal planning service has saved me money

How it's saved my sanity (making shopping for groceries and meal prep easier)

How it works for my family (food restrictions, people who don't want to eat healthy all the time but only sometimes)
In each blog post, I incorporate personal stories and, if possible, pictures. It's one of my best-converting affiliates because it's personal and real! This is where you want to get to when choosing your 1-3 affiliates to focus on.
By the end of this exercise, you should have 3 to 9 blog posts created around these apps/products/services.
4. Time to Promote
Once you've gotten those blog posts finished, scheduled, and all social media images created, it's time to promote – but not on social media.
Say what? That's right, going from intermediate to advanced is not all about social media anymore. It's about social proof. What does this mean? It means getting featured in the media, by other bloggers, and on different types of media, including podcasts and video.
By this point, as an intermediate blogger, you pretty much know who the other bloggers are in your niche, who the popular Instagrammers (or social media of your choice) are, what media outlets might be interested in hearing from you, etc. If you don't know, go investigate that right now!
If you haven't interacted with any of these people before, it's time to do so. Comment on their blogs, on their most popular social media channels, and reach out offering something interesting about yourself and if they'd like to feature you on their podcast or interview you on their video channel.
Be persistent, friendly, and interesting. Make sure you're not spamming them, and offer them something that would be interesting to their listeners. This will take some homework and time, but you already should have blog posts scheduled and emails going out, so don't worry – you're not neglecting your readers!
Not sure how to plan your time as a blogger? Take a look at our daily blogging schedule tips here.
5. Think Like a Business
None of this will be easy, but when you're going from intermediate to advanced blogger, you have to be willing to work. Start thinking like a business, especially as you get featured in the media (including other popular bloggers, YouTube channels, etc.)
Create a media kit for your business, and include statistics about how much traffic your blog gets and where you've been featured.

Showcase where you have been featured on a sidebar on your blog, which will show people your social proof and make them trust you more.

Reach out to other businesses for sponsorships, collaboration opportunities, and more.
Are you ready to go to the next level? Join Beyond Basic Blogging, where we take intermediate bloggers to the next level in all aspects of blogging, including writing blog posts that convert, working with sponsors, and more.
Let us know in the comments below – what are your steps for taking your blog to the next level?