This post may contain affiliate links, which means if you click through and purchase something using our links, we receive a small commission.
Do you find yourself searching for the latest and greatest blogging resources? I had the same problem not too long ago.
Every time something new came out, I felt like I desperately needed to buy it in order for my blog to be successful. 
The thing is, it doesn't take a ton of resources for your blog to be successful. In addition to that, purchasing blogging tools every week can be quite expensive.
Now that I know this, I have become very selective about the blogging resources that I choose to purchase. 
Since I know a lot of people suffer from shiny object syndrome like me, I have compiled this list of helpful and affordable blogging resources. 
The list consists of carefully selected blogging courses and blogging tools that will help you grow your blog. Let's jump right in.
*Update: If you are reading this post between October 2nd, 2019 and October 7th, 2019, many of the courses and tools mentioned are included in the Genius Blogger's Toolkit. If you're looking for a deal, purchase the toolkit and get access to 94 resources for one low price.*
Blogging Courses
Each member of the Beyond Basic Blogging team has purchased their fair share of blogging courses. What we have found is that some courses just don't cut it. 
They either don't give you enough information or don't teach you how to implement the things that they teach.
In addition to our own membership site and courses, we have selected a few must-have blogging courses that we are sure you will enjoy.
Moving From Popular To Profitable
The first course is Moving from Popular to Profitable by Talaat and Tai McNeely. This is a video training session that will show you the importance of both popularity and profitability in your business. 
The video training addresses the issue of giving value to your audience and not receiving the response that you expect. You will also learn how to turn followers into customers.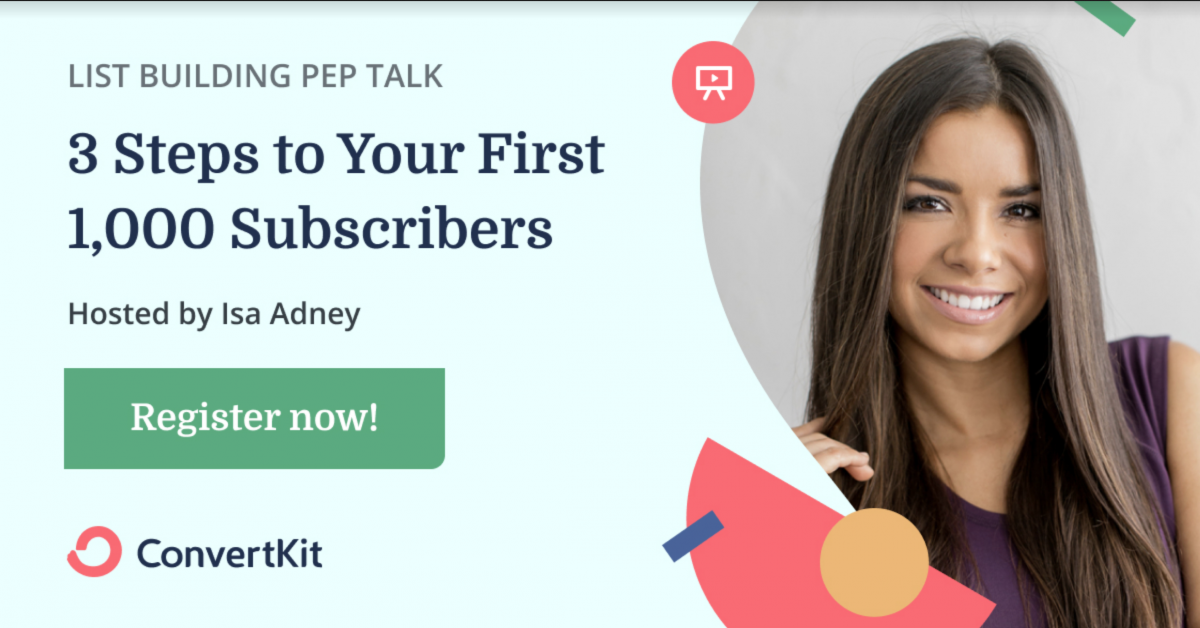 The training is only an hour long and Talaat and Tai give practical tips that are easy to implement. 
If you are struggling to find the balance between gaining followers and making money, this is the blogging resource for you. Get the details here! 
*Moving from Popular to Profitable is included in this year's Genius Blogger's Toolkit at a 97% discount. Check it out here: https://www.beyondbasicblogging.com/GBT
Live That 300 Tab Life: A Workona Chrome Course For Tab Addicts
The next blogging resource is for people that have a tab addiction. Live That 300 Tab Life is a course created by Elizabeth Gidley to help you create a distraction-free workspace. 
This must-have blogging resource will make your life so much easier. You will learn how to become more productive by only having one category of tabs open at a time. 
This is the first time that I have seen someone teach how to create categories for your open tabs. She even teaches how to hide away the tabs that aren't relevant to your current tasks. 
For all of my fellow tab addicts, this course is jam-packed with 8 lessons, video tutorials, and a look into Elizabeth's personal workspaces. This course is mind-blowing!
If you're looking for a course to help you become more productive, look no further. Get started with Live That 300 Tab Life today! 
*Live That 300 Tab Life is included in this year's Genius Blogger's Toolkit at a 97% discount. Check it out here: https://www.beyondbasicblogging.com/GBT
Youtube TakeOff: The Quick-Start Workshop
Google representatives have reported that by the year 2023, a large percentage of the internet's traffic will be directed towards video. 
This means that you should start creating video components to your blog sooner rather than later.
Jennifer Maker knows her stuff! She grew her Youtube channel to 83,000 subscribers in one year. These subscribers generated over $1,500 in ad revenue per month as well. How awesome is that! 
The best part about Jennifer's success is that she has created a course to teach you exactly what she did and how to implement these techniques in your own blog.
The Youtube Takeoff: Quick-Start Workshop gives you an overview of how to start and set up a Youtube channel from scratch. You will also learn how to attract people to your blog from Youtube videos.
This is definitely a must-have blogging resource if you want to stay competitive in the blogging world. Get more information here!
*Youtube Takeoff is included in this year's Genius Blogger's Toolkit at a 97% discount. Check it out here: https://www.beyondbasicblogging.com/GBT
Content Creation 101
The next must-have blogging resource I have for you is Content Creation 101 by Crystal Paine. This course was created to help new bloggers find their content creation groove.
Crystal gives you her step-by-step process for writing engaging blog posts that leave your readers wanting more. And the best part is, you don't have to have copywriting experience to get started! 
Content Creation 101 consists of 5 comprehensive video lessons, a course workbook, daily assignments, bonus tutorials, and a private Facebook page.
This is one blogging resource you don't want to miss. Check it out here! 
*Content Creation 101 is included in this year's Genius Blogger's Toolkit at a 97% discount. Check it out here: https://www.beyondbasicblogging.com/GBT
List By Number
Email marketing is one of the easiest ways to make money as a blogger. That's why I chose to include List By Number as one of our must-have blogging resources.
This course is created by Suzi Whitford and it is one of the most value-packed blogging resources on this list. This course helps you take your readers on a journey that leads them to your email list. 
Once enrolled, you will find 50 step-by-step video lectures, basic and advanced breakdowns, and the exact email funnel templates Suzi used to grow her list. There is also a 100-day email list challenge to help you grow your own list.
Did I mention that Suzi makes $10,000 per month passively? That means she knows her stuff!
Take Suzi up on her challenge and start growing your email list today.
*List By Number is included in this year's Genius Blogger's Toolkit at a 97% discount. Check it out here: https://www.beyondbasicblogging.com/GBT
Blogging Tools
In case you haven't noticed, there is a blogging tool for everything you could possibly think of. In this post, we are going to be focusing on five tools that will help you grow your site as well as make money. Once you start reaching your blogging goals, feel free to incorporate more tools, but these are the must-have blogging resources every blogger needs in order to start making money.
Web Hosting With Fast Site Speed
Whether you know it or not, your host has a lot to do with your site speed. If you don't believe me, ask Jasmine.
She started to have site speed issues and reached out to a tech support company. What she discovered was, her web hosting had terrible site speed. So what did she do?
She switched over to BigScoots. The switch immediately took her site load time down from 13 seconds to three seconds.
Blogging research shows that you only have a couple of seconds to grab your reader's attention. You don't want to waste this precious time waiting on your site to load. 
Do yourself and your blog a favor and switch to a host like BigScoots to increase your site speed and attract more long-term readers.
Email Service Provider
This wouldn't be a list of must-have blogging tools if I didn't mention email service providers.
I'm sure you have heard other bloggers say, "the money is in the list". Well, I want to confirm that it is true. Email Service providers allow you to collect email addresses and make money! 
The way you make money from your email list is affiliate marketing. This is where you suggest products that are helpful for your readers and make money if they purchase the items. 
The email service providers that come highly recommended by Beyond Basic Blogging are ConvertKit and MailerLite. 
These are the best email service providers that we have found for the price. What is even better is the lessons in List By Number are tailored for both of these providers. How cool is that?
*A 2-Month Convertkit trial is included in this year's Genius Blogger's Toolkit. Check it out here: https://www.beyondbasicblogging.com/GBT
Google Analytics
If you don't have Google Analytics installed on your blog, what are you waiting for? This is a great tool to keep track of your blogging stats.
There are so many things that you can learn about your blog by just checking your analytics. 
Google will show you where your traffic is coming from, user demographics, what posts your readers stay on the longest and more! 
These stats are incredibly helpful when evaluating your blog to see what content your audience prefers.
Add Google Analytics to your blog and start digging into your stats today!
Tailwind
Tailwind is a lifesaver for bloggers and definitely one of those must-have blogging resources to keep your Pinterest account current and organized. 
This tool allows you to schedule pins to Pinterest and posts to Instagram. It is also full of analytics and stats that will help you grow your blog and make more money in no time.
Tailwind also pulls information directly from Google Analytics so you can rest assured that your stats are accurate and up-to-date. 
Click here to get more information about Tailwind.
*You can get a $45 Plus plan discount included in this year's Genius Blogger's Toolkit. Check it out here: https://www.beyondbasicblogging.com/GBT
Canva
If you create pins for your blog posts, Canva is one of those must-have blogging resources that you shouldn't skip.
Canva is a graphic design website that helps you create images that you can publish anywhere. There are thousands of templates for anything blog related that you need to create. 
All you need to do is open a template, change the image and text, and you're good to go. You have created a gorgeous pin optimized for Pinterest in three easy steps.
This is honestly one of the first blogging tools that I used when I started my blogging journey. 
Give Canva a try and let us see what you create!
Bonus: Blogging Money Update
While we are on the subject of making more money with your blog, I wanted to throw in this awesome bonus resource.
Blogging Money Update is a newsletter that sends the best paid sponsored post opportunities directly to your inbox three times per week. 
This resource was created by B3 OG blogger Jasmine and it is super helpful for those of us that are looking to make money writing sponsored posts. 
This newsletter works for any blog size and niches. You will only be sent sponsored post opportunities that range from $65 to $5,000 or more!
The best part about it is there is also an affiliate program. You have the opportunity to make money from this resource by promoting your affiliate link.
Check out this must-have blogging resource today! 
As I stated before, it is hard to find reputable blogging resources. Use this list to learn how to grow your blog and stay organized. You will be making more money than ever before in no time. 
Comment below and let us know your favorite blogging resource of all time.