This post may contain affiliate links, which means if you click through and purchase something using our links, we receive a small commission.
Is your blog set up properly for maximum success?
If your answer is no, you're in the right place!
When I first started blogging, I knew the goals I wanted to accomplish with my blog, but I had no idea what to do or how to get started.
I jumped right in and started my blog with no guidance. A few of the things I did were right, but I do wish I could go back and change the way I handled quite a few things.
I always felt like I was missing something, but I just couldn't pinpoint the issue.
If you're anything like me, you've seen successful bloggers talk about their strategies and present their income reports and wondered why you haven't been able to replicate their success.
The thing is, blogging is a business and you have to treat it that way from day one, and I'm going to help you do just that.
Keep reading to find out how to set up your blog for maximum success.
[convertkit form=922732]
Start Your Business
The first step to setting up your blog for maximum success is starting your business and getting the behind the scenes details squared away. In a nutshell, you're going to set up your blog, create your branding, and discover your avatar. Let's start with setting up your website.
Set Up Your Website
Setting up your website is pretty straight forward. In order to create your website, you will need to have your domain and hosting in place. Do your research on the companies for these services based on your needs and budget.  At B3, we use NameCheap for our domain and Big Scoots for our hosting.
Once you have your domain and hosting in place, it's time to claim your social media handles. We suggest claiming the handles for all social media platforms now, even if you don't plan to use them. You may want to expand your brand to more platforms in the future, and you don't have to worry that the handle that you want is taken if you grab them ahead of time.  
Create Your Branding
Branding for your business is so important. This is what sets your site apart from other sites.
Have you ever browsed Pinterest and known exactly which site created a pin just by looking at it? That means their brand stands out to you by the colors or the style.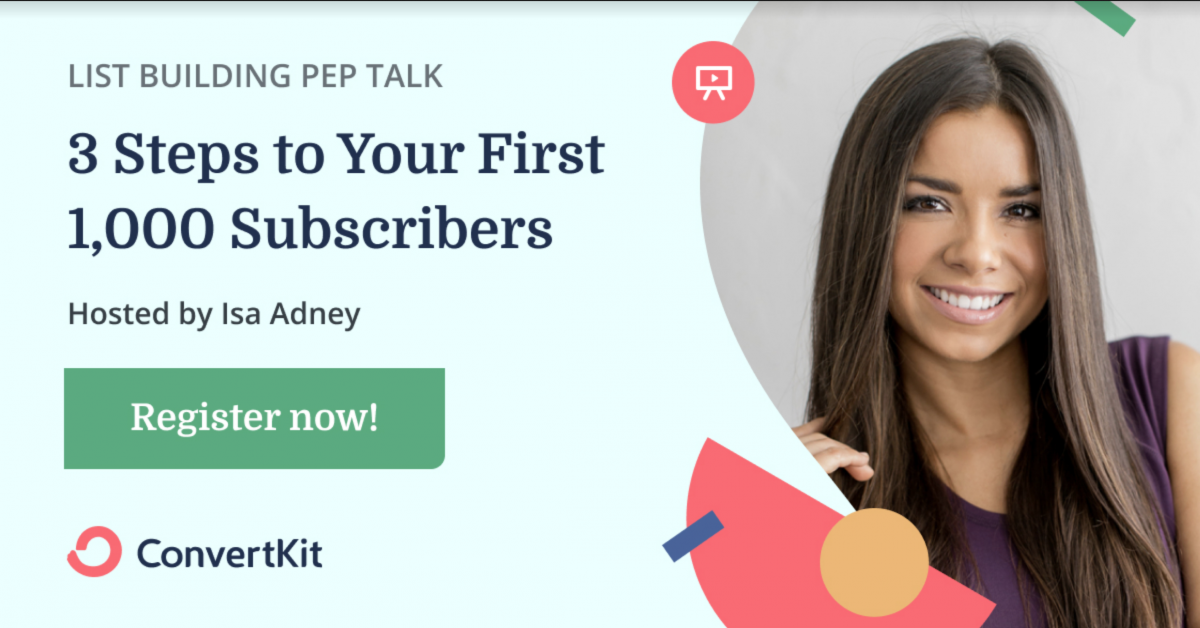 This is your chance to create that lasting effect for your site as well.
Branding includes your colors, tagline, logos, and signatures. You can search Pinterest and Pantone websites for inspiration, but be sure to make your colors and logos unique.
If you can't come up with a logo on your own, use services like Upwork and Fiverr to have it created for you.
A logo may cost you anywhere from $5-35, and always be sure to check the logo creator's other work before you send them any payment.
Discover Your Avatar
Discovering your avatar is probably the most important thing you will ever do for your blog. In order to effectively write to your audience, you need to actually know them.
Take some time to think about who your target audience is and what issues they may be facing. You can also go even deeper and find out what they like to eat and where they like to shop. The more you know about your audience, the easier it is to write to them.
Don't rush the avatar discovery process. Your avatar is the foundation of your blog. Without knowing your avatar, you will be missing the opportunity to reach readers who will be anticipating your blog posts.
Create Your Platform
The next step is all about establishing your platform.
You don't want to create a brand that is just like all of the other blogs out there. Your blog should be unique and cater to your audience's needs.
This is the time where you will be building on the foundation you created for your business.
This step is all about content creation, nurturing your audience, and building up your platform.
Create Awesome Content
The main attraction for a blog is awesome content. When we say awesome content, we don't mean just writing a lot of content. We mean content that is thorough and resonates with your avatar.
Awesome content is content that is written specifically to address pain points for your avatar. Doing this from the beginning helps to attract loyal readers.
Think about it. If your avatar has trouble sleeping at night, your blog post about things that they could do to sleep better is going to be a hit. If your tips work for them, they will come back to your blog time and time again to see what you will teach them next.
Plan your content strategy to maximize your traffic and address all of your avatars pain points from different angles. Once you get the hang of this, you will notice the number of loyal readers increasing with each post.
Nurture Your Audience
After you have gathered a group of loyal readers for your awesome content, it's time to nurture them. They came to your blog for a reason. You are helping them solve some sort of problem.
In order to nurture your audience, you need to help them outside of just writing blog posts. It's time to set up an email list and talk to them on a weekly basis.
Setting up an email list is simple. All you have to do is select an email service provider (recommendations below!), create a few sign up forms and create something of value for your readers to receive when they sign up.
You will need to do your own research for email service providers (ESP) based on your needs and budget. At B3, we use ConvertKit, but we also recommend MailerLite, which is free for your first 1,000 email subscribers.
Once you select your ESP, you should find tutorials in the platform to help you create a few sign up forms. The last step is to create your freebie.
Your freebie should be something of value related to your topic (like the free printable roadmap at the end of this post). Give your readers something helpful in exchange for their email addresses.
After you have their email addresses, begin to email them weekly. Many people get stuck on what to send to their emails lists, but we have you covered. We have a post with six examples of emails to send to your email list. Check it out, then head back here for the next tip.
Grow Your Traffic
Growing your traffic is where most bloggers spend the majority of their time. It may take time to gain traction, but there are several ways to increase your traffic during this step.
Master SEO
The number one way to grow your traffic is to master SEO. SEO stands for search engine optimization. The idea is to optimize your chances of being found when someone uses a search engine to find information.
When you search for something on Google, you're more likely to click on a link from the first page than the fourth page. The idea with mastering SEO is to have your website on the first page of search results.
When you have a proper SEO strategy, your traffic will increase tremendously. To get started, add keywords (words that people would use to search for your topic) to your blog posts.
Your keywords should be in your post a number of times, but don't just stuff them anywhere. Make sure your writing flows and gives your readers the information that you promised.
The next thing you should do is use those same keywords in the descriptions for your Pinterest pins for the post. This shows Google and Pinterest that you know what you're talking about.
Have A Social Media Strategy
Social media plays a big part in growing your blog traffic. Of course, the ultimate goal is to master SEO, but that could take up to six months. Social media gets your content out there immediately.
No matter where you are in your blogging journey, you should have a social media strategy in place. Social media is a great way to connect with your audience and let them know that you're a real person.
You have the opportunity to start providing valuable content and resources for people that may not even know about your blog. That's where your social media strategy comes into play.
Use your social media channels to present your content in different ways. Tell your followers about every new blog post and freebie that you create. Add the link to the post or free product directly to the post, just don't forget to disclose any affiliate relationships before the reader sees the link.
Your followers will click these links and end up on your blog. Providing thorough and helpful information will help them stick around.
Social media is a powerful tool and when used correctly, it can really help you grow your blog traffic.
Market Like Crazy
As bloggers, we like to think if we write and put it out there, people will read. That is not the case. Marketing is the only way people will know about your blog.
You want to make sure you're telling the world every time you publish a new post or create a new product. Otherwise, how will they know?
The easiest way to get started with marketing is to tell your immediate family. I know this seems like a daunting task, but your family members may turn out to be your biggest supporters.
Next, you want to tell your close friends. They may not be your ideal readers, but they may know someone that will benefit from reading your blog.
Now that the hard part is over, it's time to market to your target audience. In order to do this, you have to know what they like and where they hang out.
Does your avatar love to scroll Twitter? If so, focus your marketing on Twitter. Create tweets that resonate with your target audience (and link back to your blog) several times per day. Don't forget to interact with them as well to provide extra value.
Once the word starts to get out about the resources and value that you're providing, your blog traffic will increase like crazy!
[convertkit form=796357]
Generate Income
Now we're getting to the fun part. Generating income is the ultimate goal for many bloggers and it is a great way to blog as a side hustle. In this step, it's time to start creating and selling products associated with your blog.
Create Your First Tripwire
Tripwires are a blogger's best friend. They're easy to set up and great for seeing quick wins for your first product. They're easy to set up and a great way to promote a low-priced product.
A tripwire is usually presented to someone after they sign up for your email list to download a freebie. Once they click submit, instead of sending them to a "Thank You" page, you send them to your tripwire page. Your tripwire should be a low-priced product that compliments or enhances your freebie.
This is a great way to gauge your audience and get an idea for a full product to offer. If your tripwire is a hit, you know that your audience needs more help with this topic. At this point, you can begin creating a full product that solves your reader's problem and generates more money for your business.
Partner With Brands
Partnering with brands is a great way to make money with your blog. Brands are always looking for influencers to drive traffic to their products and services.
In order to work with brands, you have to make sure your site's appearance is nice. You also want to make sure that you have steady traffic to your blog and social media accounts.
There are a few ways to find brands to work with. The first way is to reach out to brands that you use and love and ask them to partner with you.
If you're using this option, make sure you have a media kit and sponsored prices ready to go. For help with pricing, head over to Social Blue Book to find out how much you should charge for sponsored opportunities.
Another option is to join sites like Activate, The Sway or Izea to find brands that are looking for influencers. When you see an opportunity that sticks out to you, apply for it and be prepared to provide additional information if necessary.
Jasmine at Miss Millennia Magazine has an email subscription service that sends an email three times per week high-paying sponsored opportunities. If you're interested in sponsored posts, but don't have time for the legwork, sign up here!
Create A Product
Another really effective way to bring in income from your blog is to create a product. The products that you create should be the solution to your readers' problems.
If you're a craft blogger who writes about sewing, patterns would be great products to create. The patterns are a solution for your readers that don't know what to sew. You could write a blog post that talks about how to use patterns, then send your readers to a landing page to purchase a pattern from you.
It's that simple. Think of the things that your readers struggle with. Once you have your idea, create the ultimate solution for them, write a blog post about it, then offer it to them on as many platforms as possible. If you have a good product that addresses your reader's needs, it will sell like donuts when the "hot" light is on!
Set your blog up for maximum success from day one
Creating a successful blog takes a lot of hard work, but it's so rewarding.
Think about how good you will feel in a few months when you have mastered your writing schedule and your blog can pretty much run on autopilot while you create products that your readers enjoy.
Download our free blogging roadmap to get started and let us know your biggest blogging struggle in the comments.
[convertkit form=796357]