This post may contain affiliate links, which means if you click through and purchase something using our links, we receive a small commission.
Setting a daily blogging schedule you can stick to can be tricky, particularly if you have another job and responsibilities outside of blogging. Most of us (me included!) have other things that require our time and, if you're like most bloggers, you're probably not making much of an income from blogging yet, so you have to do something else to bring in the money.
If you don't have a whole day to devote to blogging, then this post is for you! I'll share my secrets for sticking to a daily blogging schedule, no matter how much time you have to devote to blogging. I'll even share what a typical blogging schedule looks like for me – feel free to steal it if it works for your schedule!
No matter how much time you have for blogging, making sure to do something every day for your blog is crucial to blogging success. As you move your way through our blogging roadmap, you'll want to make sure you're following the steps toward profitability – or at least breaking even from your blog!
Why You Need to Set a Daily Blogging Habit
Setting up your daily blogging routine is crucial to success. After all, how easy is it to start something, like eating healthier or exercising regularly, miss a few days and then… fall completely out of the habit? Blogging is like that!
More importantly, running a successful blog is like running a business. That means there are certain things you have to do everyday in order to keep progressing. By creating a daily blogging schedule, you'll know exactly what you have to do in the limited amount of time you have. You won't feel like you're spinning your wheels, doing the same three things and not seeing any results.
Finally, by setting a daily blogging schedule, you'll eventually start to make tremendous gains. It might not happen in the first one or even six months, but all of a sudden you'll start to see your numbers spike, your traffic and email subscribers increase and more. You'll feel like you hit the jackpot, but you'll know it's because of all the work you put in day by day.
Developing Your Blogging Schedule: Make it a Priority
Whether you're a morning person or a night owl, you have to make your daily blogging schedule a priority. For many, that means waking up before work or staying up after everyone's gone to bed. Don't think of it as a chore – think of the 15 minutes to one hour you have as free time to be creative!
One way of making this a habit is by setting alarms. For me, I squeeze in time morning or night, whenever I can. In the morning, this means setting my alarm for one hour earlier, putting my alarm far away (so I have to actually get up to avoid waking anyone else up that early!) and dragging myself to my laptop to write, promote on social media or other tasks I've set for myself.
At night, this means setting a one hour timer and doing as much as I can when I sit down. I have a list of tasks and do the ones my brain can handle the best. I'm not a morning person, so this is typically 'easier' things for me, but you may find you're better able to tackle tougher things at night because that's when you're more awake. Whatever works for you – make it happen!
Organize Your Blogging Day With a List
The best way to accomplish your daily blogging schedule is to have a list of to-do's, either in a physical paper planner or a computer-based note-taking program. Either one will do – whatever you choose, just make sure to stick with it!
Personally, I use and love Evernote. I pay for Evernote annually, and it's truly worth it to me – since I'm a freelancer and manage two blogs (this one and Everyday Spokane), I'm able to break out client work and my own work into notebooks in Evernote, keeping everything separate but manageable. In addition, Evernote syncs across all my devices, which means I can edit and check on my to-do's via my laptop, phone or tablet. Check out Evernote for yourself here!
When I get 15 minutes to an hour to work, I head straight to my Master To Do list and tackle the task I have the most time for.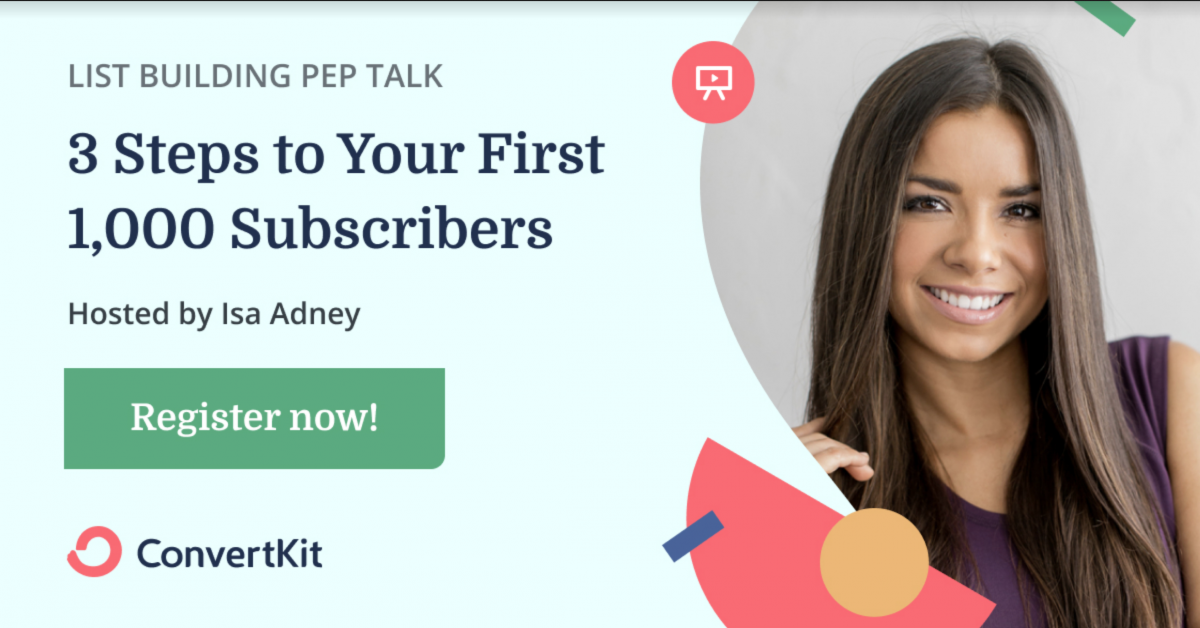 Sample List of Tasks for a New/Intermediate Blogger
Now, what the tasks will be (and how long they take you) will depend on where you are on your blogging journey. New or intermediate blogger? Some tasks (like writing, promotion, and education) will take you longer than a seasoned blogger. However, seasoned bloggers will likely spend a lot more on the monetization side, like managing affiliates, product sales and launches, and more.
Here's a list of typical newer to intermediate blogger tasks, and how long approximately you should give yourself to tackle them. No worries if they take you a little longer – the more you blog, the faster you will get!
If you only have 15 minutes…
Reply to comments on social, comment on others' social media posts
Check your email and respond to anything that needs an immediate response, save for later (and tag!) things that will require more time
Apply for sponsored posts or new affiliates (make sure you're signed up with Share a Sale for new affiliates, and check out Blogging Money Update for sponsored post opportunities)
Adding relevant internal links to older posts – go to your oldest one or two blog posts and see where you can add internal links or affiliate links
If you only have 30 minutes…
Social media sharing – scheduling platforms like Tailwind for Pinterest, Planoly for Instagram, SmarterQueue for Twitter/Facebook. If you focus, you can knock out at least a week's worth of social media scheduling in 30 minutes!
Responding to reader email – this can take 5 minutes and up, but try to limit yourself to 30 minutes of responding to reader emails. If it takes you longer than 30 minutes to respond to reader emails, especially if they're on the same topic, this might mean you need to make an article on that topic!
Content planning a week in advance – in general, I try to be a month ahead in terms of planning content. You can plan a week's worth of content (creating titles, rough outlines, thinking about affiliates you want to promote, even rough outlining content upgrades you want to do) in 30 minutes!
If you have an hour…
Brainstorming, outlining and writing your blog posts – make sure to check out how to brainstorm blog posts quickly. Once you have a brainstorm and outline, writing blog posts can be very fast! However, writing good content that ranks in SEO and incorporates everything will take you a while, so plan on an hour.
Creating social media graphics for a week's worth of content – if you sit down and do it, you can get all of a week's worth of social media content created. This includes featured images for your blog posts, Pinterest/Facebook/Instagram and Twitter images (if you want to save time, pay $10/mo for Canva for Work – it will re-size your social media images for you, saving you previous time!)
Drafting emails – if you're anything like most bloggers, you might really dislike writing emails. I know I did (until I found 4 quick ways to email my audience!). If this is you, drafting emails can be a chore, but it's still a necessary chore. Take an hour to create your once a week newsletter for your audience or, if that's done, work on creating new affiliate promotion emails or add/edit your Welcome Sequence for new email subscribers.
Don't have much of a list? You can sign up for the FREE list building crash course, where we help you get a big jump on growing your email list – making email growth one less thing you have to worry about.
If you have even more time…
Have you been blessed with a whole morning or afternoon to work on your blog? First of all, yay! High five yourself! Next, take a look at the above tasks: is there something you need to spend more time on? If not, get a head start on new content! It's never a bad thing to be ahead in writing blog posts, so if you have a free few hours, get cracking on brainstorming, outlining and writing new content.
Caught up on content or struggling to brainstorm? Give yourself the gift of education – blogging education, that is!
B3 offers a ton of courses for new, intermediate and even advanced bloggers – without the fluff. You can find the full list of courses, workbooks and more we offer here, but here are some of my recommendations:
The Ultimate Blogging Kickstart Course – brand new to blogging and want to get started on the right foot? Get everything you need for creating a new blog here, from the tech stuff to email 101.
How to 10X Your Email List – struggling to gain email subscribers and don't know what you're doing wrong? Let us help you with this proven course to gain 10x your email subscribers quickly.
Blogging Roadmap Workbook – already have the free blogging roadmap? It's time to get the workbook to help take you to the next level!
Want to get advice on a course you're considering buying? Join our free Facebook group here and ask us! Chances are, we've already bought it and can give you advice on if it's worth it!
As a new blogger, it's crucial to keep learning about blogging, so try to devote at least 1 hour a week to learning something new. If possible, start a course and stick to it (unless it's terrible, then move on!). You'll see better returns if you finish a course all the way through, even if it's tough!
Sample Blogging Schedule
Every blogger always want to know what other bloggers are doing, right? It's okay – I'm the same way! I always want to know how other bloggers, particularly those who work in addition to blogging, structure their days.
What I do might not work for you – I'm a morning person while you might be more alert at night. However, this sample daily blogging schedule below should give you an idea of what I do everyday to keep my blogging trajectory moving forward.
6 am – check email, respond to HARO requests as quickly as possible, apply for sponsored posts
7 am – 10 am – work (I work from home but keep strict hours for client work vs. blogging)
10 – 10:30 am – social media scheduling
10:30 am – 3 pm – work
3 pm – 5 pm – depending on the day, outlining, brainstorming and writing posts OR focusing on email (growing my list, making content upgrades, scheduling out emails for my list). This also includes creating graphics for my blog posts, so if it's a blog post day, it typically takes at least a solid hour if not longer!
8 pm – 10 pm – depending on the night, again, but this is when I do social media scheduling, responding to comments, etc. This is when my brain tends to shut down, so I do things that are enjoyable, easy, and fairly quick.
On the weekend I leave time for anything more substantial, particularly writing more blog posts or creating things for B3, and education. Obviously, every day is different (some days I have more free time, and some days I have less free time!) but this is a general schedule I try to stick to.
3 Things That Will Destroy Your Blogging Schedule
1) Social Media Distraction!
It's so easy to get sucked in, especially to Pinterest, Instagram and Facebook. They make it easy, with their red alert buttons, hearts, and other distractions. But that's all they are at that moment – distractions! Unless you're actively working on your social media strategy, re-sharing to Tailwind, commenting on others Instagram and Facebook posts, etc. (and try to limit yourself to 30 minutes of that!), it's just a distraction.
One way to keep yourself from getting sucked into social media and wasting all your free time? Setting a timer! Timer's truly work the best for me – and the farther you put them away, the better. This means you'll actually have to get up to turn them off, getting you away from your distraction.
2) Checking your inbox compulsively
Trust me, your inbox will be more or less the same whenever you check it. Unless you're waiting for a HARO request, it makes no sense to check your email as soon as an email arrives. It's better to check in your email 2-3 times a day, at most, for 15 minutes or less.
3) Not following your list
I am extremely guilty of this – as much as I have a list, I'll remind myself I need to do this or that instead, and I'll do that… then wonder why my to do list isn't shrinking. If you build your to do list following our free roadmap, you will achieve profitability. But you can't just pursue anything that sounds interesting to you in the moment – follow your list!
Sticking to a Daily Blogging Schedule Takes Effort
I'd love to say it's possible to get four uninterrupted hours of "my blog" time, but it rarely happens. It also always seems to happen that I have to deal with a tech issue when I do get free time, and that's why sticking to a blog schedule is so important. Getting a few things done every day with the pockets of time you have can still lead to great rewards – it just takes a little effort!